Dedicated to the relief, rehabilitation, and recovery of the British Virgin Islands.
#helpBVI #BVIstrong #oneLoveBVI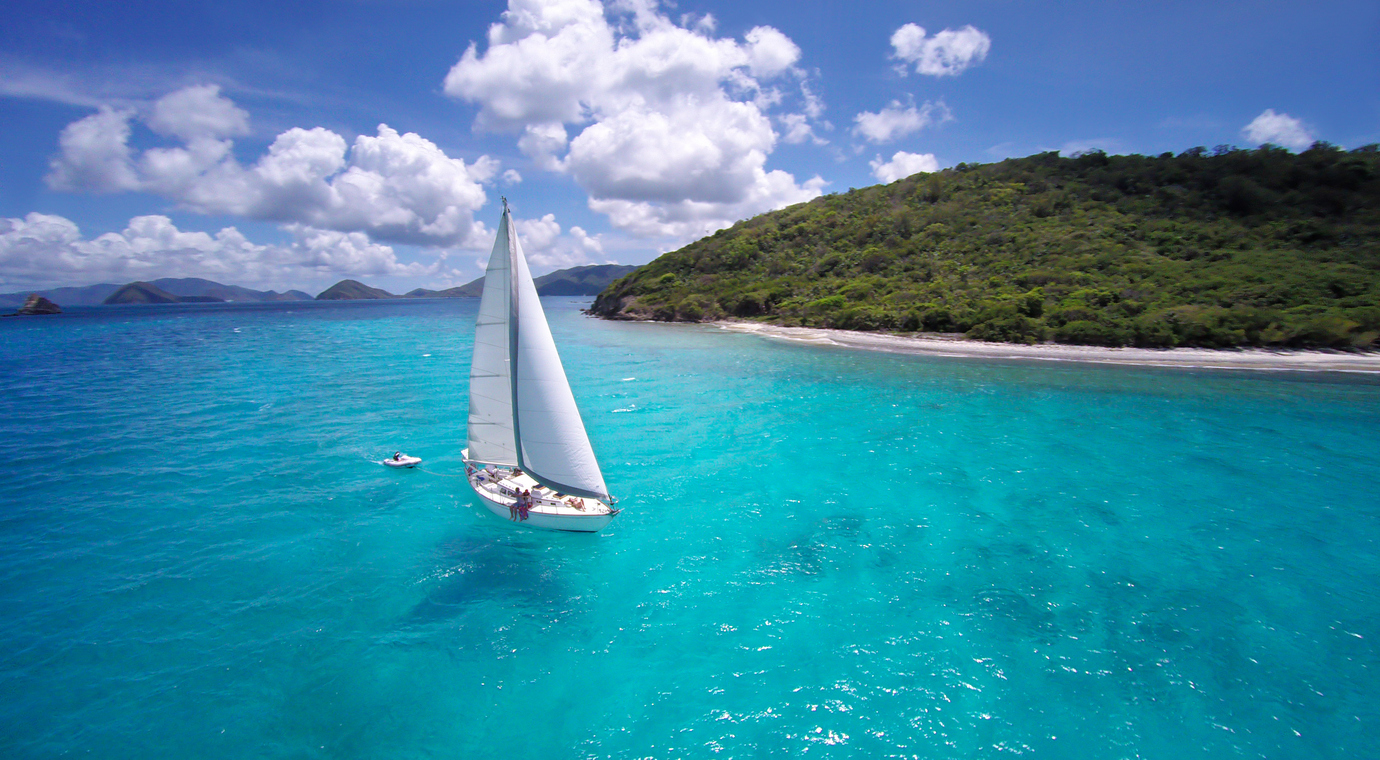 One Love BVI is bringing help and hope to the people of the British Virgin Islands who lost everything in Hurricanes Irma and Maria.
We provide aid, supplies, and volunteers to help families, communities, and businesses get back on their feet and build a thriving, sustainable future.
90% of all homes and businesses were destroyed or badly damaged.
Schools and churches were reduced to rubble.
In three weeks we assembled an army of hundreds of volunteers from around the world.
We are small but mighty.
And every penny we raise is going toward helping the BVI rebuild better, smarter, and stronger than ever before.
Hurricane Irma
On September 6, 2017 the British Virgin Islands were hit by Hurricane Irma, a Category 5 storm that destroyed the territory beyond recognition and left tens of thousands without shelter.
With wind speeds clocked in excess of 200 mph, Irma went down in history as the most powerful Atlantic hurricane ever recorded.
Irma made landfall on Barbuda first, and left the island nothing but rubble. Afterward, the Governor declared the island uninhabitable and evacuated all 1600 residents.
As the hurricane enveloped the BVI, the massive eye spanned the entire lush archipelago and the eye wall hit the islands with full force, stripping every piece of foliage from the trees, tossing cars like matchbox toys into impossible places, exploding homes across hillsides, and ripping 60 ton vessels from their moorings and hurling them across Road Town as if they were a discus.
When all was said and done, 90% of homes were destroyed or damaged.
85% of all utility infrastructure was destroyed or damaged.
Roads were washed out and villages cut off.
Communications towers were knocked out.
Water was contaminated.
Food was scarce.
People lost everything.
Our Mission
One Love BVI's core purpose is to ensure that the people of the British Virgin Islands enjoy a bright and sustainable future with no family, child, community, or small business left behind.
Core Values
We hold ourselves to the highest standard of integrity: we do what we say we are going to do.

We are fully transparent in all our activities.

We empower individual initiative.

We are focused on one cause: the British Virgin Islands.

In every deliberation we must consider both environmental and economic sustainability.
Goals
One Love BVI is committed to the long term recovery and sustainable rebuild of the British Virgin Islands after the devastation caused by hurricanes Irma and Maria. Our goals not only include the immediate stabilization of life for the people living there, they reach beyond to support and facilitate initiatives that will ensure the enduring health and welfare of the islands' people, animals, economy, and environment for generations to come. We envision a future where all of these not only survive, but thrive.
We will achieve these goals in the following ways:
By supporting home owners, businesses, and community organizations in their efforts to rebuild from the immediate devastation and move forward by providing access to:
pro bono professional expertise in a wide range of relevant technical disciplines :

discounted purchase rates for supplies, materials, tools, and equipment needed for both the immediate rehabilitation and longer term recovery phases :

consolidated, coordinated, and discounted shipping and logistics services :

corporate donations of supplies, materials, tools, and equipment supporting professional organizations outside the BVI :

skilled, professional volunteers.
2. By making resources available to private and public organizations that focus on environmental sustainability in areas including:
agriculture : construction : disaster mitigation, preparedness, and recovery : infrastructure : inland and marine ecosystems : natural resources : renewable energy : tourism and more.
3. By recruiting, screening, training, and preparing skilled, qualified, self-sufficient volunteers ready for deployment in support of:
medical facilities : schools : community organizations : small businesses : architecture : child care : clean up : construction : contracting : desalinization : education : engineering : evacuations : landscaping : reforestation : marine salvage : media : moorings : project management : renewable energy : national parks : public relations : security : social work.
4. By raising funds to support both internal programs and external initiatives that reflect the goals and core values of One Love BVI.
"Never doubt that a small group of thoughtful, committed citizens can make a difference..."
margaret mead
Jim Scott
president & Co-FOUNDER
Jim Scott, English born and raised, has until very recently lived and worked all his adult life abroad. After serving as a deck officer in the British Merchant Navy, he held upper management positions related to ocean shipping and port operations for over 25 years. He spent 18 years in the British Virgin Islands, and for many years prior to the start of his shipping career there served as captain of private and charter yachts up to 118'.
Jim co-founded several BVI organizations and served in various board positions, including president of Virgin Islands Search and Rescue (VISAR) in which he was a senior coordinator for nine years. He was also adjunct professor of nautical studies at the H. Lavity Stoutt Community College on Tortola. Jim devoted much of his life in the BVI to community service, including:
teacher/founding director, Kids And The Sea (KATS-BVI) youth developmental program;

BVI Hotel and Commerce Association (now BVICCHA) in which he founded and chaired the disaster preparedness committee;

private sector representative, BVI National Emergency Advisory Council (NEAC);

private sector representative, Office of Disaster Preparedness (now DDM); and

founding vice president of Rotary Club of Tortola II.
Jim coordinated the BVI and USVI marine community communication and relief effort during and after Hurricane Hugo, the most devastating hurricane to hit the BVI prior to Irma. Two of his children, both born in Tortola, were there when Hurricane Irma struck. His youngest son was also there for Hurricane Maria.
Jim's eldest son was at school in the BVI until age 13. Jim is a published author and poet with three books in print, including several stories and poems inspired by his life in the BVI.
Joy Elvin
director of finance & administration
Joy Elvin has strong Caribbean roots, having initially grown up between St. Kitts & Nevis and Jersey in the Channel Islands. She moved back to the Caribbean and the British Virgin Islands (BVI) in 1989 to pursue a career in finance, but refocused her priorities to work for the National Parks Trust of The Virgin Islands (NPTVI). During her 10 years in the BVI, she joined Virgin Islands Search and Rescue (VISAR) as a crew member, trained as a hurricane shelter manager, volunteered for the Conservation & Fisheries Turtle Watch Program, and mentored a special education needs child.
Formally educated in Jersey UK, Joy received a Bachelor of Technology in Business Studies and Tourism, then in 2013 completed an MA in Interpretation, Representation & Heritage from the University of Leicester. Joy has worked for educational and environmental not-for-profit organisations for over 25 years, in administrative, marketing, research, event planning and development roles.
Joy has travelled extensively and has had the privilege of living in the UK, Caribbean, USA & Middle East principally. She now resides in Rhode Island with her family, and has become involved with several local not-for-profit organisations including the Aquidneck Land Trust, Sailors of the Sea, American Boat Builders & Repairers Association, and currently sits on the Board of the Rhode Island Marine Archaeology Project.
Joy enjoys movie nights with her family, camping and hiking, growing vegetables, photography, practicing yoga and making jewelry in her spare time. But mostly, she enjoys messing around on, in or under the water, and is a keen sailor and diver.
Cameron McColl
Board member
Cameron McColl is a serial entrepreneur hailing originally from Scotland. Armed with a degree in Electrical and Electronic Engineering from Edinburgh University, he worked for several years as an electronics design engineer before founding his first tech startup at the age of 30. McColl McGregor Ltd, Scotland's first computer networked call-centre and database design company, specialized in the high-tech and finance sectors, where Cameron served as CEO until its acquisition in 1992 by Ivory & Sime plc, a UK fund manager with in excess of ₤7 billion under management.
After two more successful startups and an investment and board role in a fourth, in 2000 Cameron acquired and took the role of Chairman, and major shareholder in Nanny Cay Resort & Marina Ltd, in Tortola, British Virgin Islands, buying the company out of receivership. Since acquisition, the now 40 acre facility has been substantially improved with additional expansion underway creating a total of 300 slips, including 7 megayacht slips, storage on land for 300 boats, a 40 bedroom hotel, 32 townhouses, 38 marine-related businesses, and new land for 7 additional blocks of luxury condos. Nanny Cay is now one of the leading marinas and resorts in the Caribbean, hosting a number of high profile events each year.
In addition to these activities, Cameron has served in a number of non-exec positions on the Boards of a variety of technology companies, as well as nonprofits. He is based in the BVI, and travels extensively throughout the year.
Dalan Vanterpool
Board member
Dalan Vanterpool is an education and entertainment entrepreneur from the British Virgin Islands. Private banker by day, musician and podcast host by night. Over the past 15 years, school, work and play allowed him to experience diverse cultures in the United States, South Africa, Latin America, and Europe.
Since 2012 Dalan has been leading d Spot Jazz, a movement to advance music, poetry and other performing arts in the Caribbean. As a musician he specializes in saxophone, with training in theology and jazz. He also founded DV Global Entertainment, creating a professional portal for local artists to interact with high net worth clients.
Dalan believes there is a fire burning inside each person, but we find two common challenges. In one case their passion is burning so low that it can't generate enough heat to change the state of their lives. Or, their passion is burning very high, but lacks the focus needed to make progress in a specific direction.
Dalan is committed to helping people improve their performance, monetize their passions, and get over working for money, so they can work for humanity.